At Canmore Dental Centre, Dr. Maier offers dental implants to patients in Canmore and the surrounding area.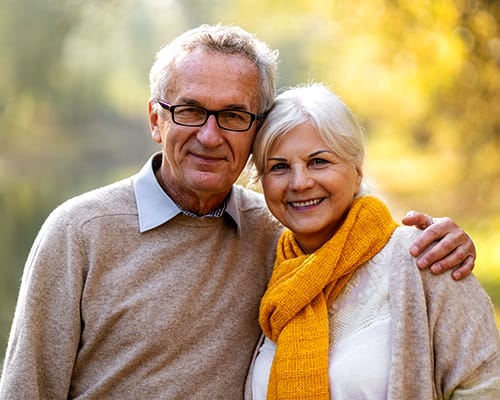 What is a Dental Implant?
A dental implant is a small titanium screw that functions much like the root of a natural tooth. Implants can be used to replace a single lost tooth or many missing teeth. 
Dental implants are surgically placed into the jaw bone, then bond with the natural bone to serve as an anchor for a tooth replacements. 
Replacing missing teeth with dental implants can help to prevent surrounding teeth from shifting as well as improve appearance, speech, and oral health.
Improve Your Smile with Dental Implants at
Canmore Dental Centre
When we lose teeth as adults, our primary concern is the annoyance of having to contend with a gap in our bite and smile. We do not realize that there are far greater concerns than difficulties with biting and chewing. Bone, like all living tissue, must work to remain healthy and strong. When teeth are removed, the bone that held them in place becomes weak and begins to erode away. Bridges and dentures do fill the gaps, but they do nothing to stop the bone erosion. Once again, science has provided the answer – dental implants.
Dental Implants in Canmore: The Procedure
The dental implant procedure involves two main components, a dental implant (titanium screw) and a tooth replacement. 
Dr. Maier will begin by surgically placing the dental implant into your jaw bone below the gum tissue. As the tissue heals, the implant will gradually bond with the bone and attach to the gum.
Once your mouth has healed, generally 3 to 6 months post-surgery, you will return to our office for the next step in the procedure. 
He will then attach a tooth replacement, such as a dental crown, bridge or denture, to the implant to create the look and function of a natural tooth. 
Dental Implant FAQs
Still have questions regarding dental implants? Browse through the questions below to find the answers to our most frequently asked questions about dental implants at Canmore Dental Centre.